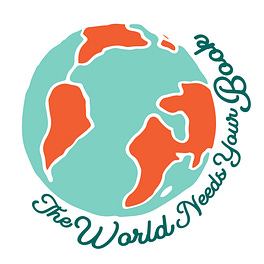 Aggressively Wide
Regular book industry news and tips to make money with your books in different formats, on different platforms, and more.
This is the weekly(ish) thread where you can share more about the way you work with the whole community. You'll also want to check out the comments for some solid tips from others in the community!
Today's questions are:
What is working for you at Apple Books right now? (Take a look at your actual data!)

What do you want to try at Apple Books this year?
My Answers
The two things that have always worked well for me at Apple Books are:
Having free starters to my series (and if needed, I've sometimes made the second book free to get people through my funnel at a higher conversion…Sometimes it's a faster result than trying to get book 1 to convert all by itself!). Free books work especially well on Apple Books because they are weighted so high (something like 5-10 downloads equals 1 sale, which is similar to how Amazon used to operate).

Optimizing my title, subtitle, series title, and description (Apple indexes descriptions and every instance counts! I've found that 4-5 mentions of a keyword can overcome that keyword not being in the title, subtitle, or series title). For help with optimizing descriptions, you can check out my free bootcamp (https://writermba.teachable.com/p/go-wide-grow-wide-bootcamp) and bonus tip! If you are not opposed to generative AI, you can find your keywords and ask a program like ChatGPT to incorporate them into your book description for both Apple Books and Google Play Books.
The things I want to try, as I get my fiction back up on the platform, are:
Preorders set way ahead of time (a year out) as I know my schedule now and am getting better about working ahead. This works because Apple Books gives double visibility (once when the order is made, next when the sale is made) and because they have special carousels dedicated to preorders (particularly those that are set 12 months out).

More free books. I'm actually doing an entire series of novellas that lead people into my series/world, but are also standalone. I did not write this series solely for Apple Books' algorithms (I don't do that), and I have other reasons for having a completely free novella series (serialization being the biggest!). Still, I feel confident that this series will do well on Apple Books in particular, because their algorithms naturally push free book downloads.
A few more things that work well on Apple Books (but require selection):
Bookbubs - Apple Books is a platform that is really traffic/downloads sensitive, so if you get a Bookbub you'll often be in the Top 100 list for either free or paid, which brings a ton of visibility. Pro tip: even if you can't get a Bookbub, you can probably create a mini-Bookbub by stacking several newsletter promo sites, doing a bunch of newsletter swaps, or sending advertising. (Or all of the above!) This is a good option to take charge of your own sales if you are between Bookbubs or if you don't qualify for a Bookbub.

Apple Books' in-house promotions - You have to be on the Apple Books list to start receiving these promo offers, or you can go through Draft2Digital and ask to be added to their list. (Many authors report that D2D has gotten them into more promos than Apple Books' direct selection, even if they have access to both.) I'm personally a direct gal and probably always will be, but some authors swear by D2D instead of direct for this retailer (and it's usually more convenient if you are not a Mac user anyway). If you are not in this ecosystem and you are a paid subscriber or member of our Writer MBA community, reach out at support@writermba.com and we'll see if we can help.
Now It's Your Turn!
One reason I like to look at my previous data to see what worked is to remind myself that I actually have a lot of control over my sales at every retailer. Even though I know all of the stuff I wrote above, doing it can be challenging across a big and diverse catalog and multiple retailers and other channels.
I've been using Clickup these days, so I've been able to make some notes for myself as I went through this exercise. I highly recommend using a task tool of some sort while answering this question, because you will probably find things that you could improve upon! I also recommend thinking about how the task can make you recurring money in the next 6-12 months, and assign it out accordingly (if possible). This business is too hard to not have any support!
What is working for you at Apple Books right now? (Take a look at your actual data!) What do you want to try at Apple Books this year? Drop a note in the comments for accountability and make sure you read other peoples' tips, too! Comments are open to everyone, regardless of how you subscribe to this newsletter.
View 2 comments →